Dating Argentinian women could be somehow a different experience than one can have seeing or dating a woman from other South American countries.
Of course, I cannot totally rule out the commonalities with rest of South America that you notice while being with one of them but there are some exceptions.
It's a country that lies to the south of the South America sharing roots of its habitats from Europe as rest of most other South American countries do. Wikipedia defines it as the Land of Andes Mountains, glacial lakes, Pampas grassland, and traditional ground of its famed beef cattle.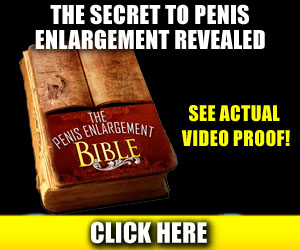 The capital of the country is Buenos Aires that is more advanced than other cities of Argentina. The language spoken is the same as other South American countries—Spanish. People in the capital speak better English than their fellow country people living in other parts of the state.
From cultural aspects, this is the place where Tango dance originated, so you can imagine how lively, fascinating and lovely the culture would be. It is not a shallow community, once in, you will have a lot to explore and enjoy.
People in Argentina love music and so do the Argentinian women. I won't generalize the statement but that could be the most connecting factor when you are an outsider and you do not have much idea of that place and its people.
Also, considering the fact that you are not very good at Spanish language but it is something not much to worry about, after all, music is a universal language.
A Quick Fact Sheet in Connection with Argentinian Women
Before we move forward, I want to give you a glimpse of some facts (that I gathered from different blogs) about Argentina that may be helpful while thinking about a prospective relationship with Argentinian women.
After Buenos Aires, the most attractive girls could be found in Cordoba city. The reason is, this place has made its name as the City of Universities, in the country. You will find a lot of young girls coming and living here for their higher studies.
The English language proficiency rate is said to be the highest in Argentina than any other South American country. Majority of them could be found in the capital while, I believe, in rest of the cities it won't be very bad either. But that's your job to explore if Argentinian women are one of your attractions.
Argentinian women and people in general love reading. This is why according to a post by The Guardian in 2015; Argentina is the bookshop capital of the world. It is self-explanatory, there is a big market for it and that is made up by its own people.
The Global Economic Forum ranked the country as 24th on the scale among 134 countries in 2009 as the Argentinian women are known to have more access to resources and opportunities in comparison to men.
So the kind of equality has given women more control over their lives than those from other South American states. But yet, this much control and equality haven't spoiled them. We will talk more about it later.
Two More Reasons to be with Different South American Latinas
Relieve from Gold Diggers – If you are a tourist and not familiar with the local norms and still want to spend some time or date Argentinian women during your stay, you can go for it without worrying that some girls were after your wallet.
The girls in Argentina are mostly empowered, educated and Independent enough that they won't chase you because of your financial status. Therefore, you can approach a girl with a relaxed mind but don't drop your guards either as this is never a wise thing to do.
Looks and Appearance – You will not find highly curvy body-shaped women in Argentina. They are long legs, slim and attractive body but not with high on curves. Also, the Argentinian women are less found with wearing tons of make-up.
They have this natural elegance and attractiveness that is taken good care of and doesn't require artificial styles to bring liveliness to their presence.  You will also not find many of the girls going after the different type of beauty surgeries.
It's more of a land of natural beauty, who have attained their beautiful features genetically from their European background and have maintained them with keeping a feminist look.
Gringo Card – While being in Argentina as a foreigner with white skin is not going to add you any points as it does in other states of that region.
The reason is, the men there already have white skin and since the Argentinian women don't really need a green card or escape from their place so your this card would not create any real value.
Initiating an Approach towards an Argentinian Girl—–Different people have different approaches but for night games clubs and bars are the best places that you can easily find in the capital that is the biggest cosmopolitan city of the country.
For day-games and if you want to seek a long-term commitment then, go through your contact circle. That will be more reliable or even online dating could help as it may help you establish a level of understanding about the person and may give some time to assess and correlate each other.
Dating Values/Culture
Argentinian women are open, sweet and passionate about the person they see or date. You must remember a few things that any decent girl there won't go straight for the kiss on her first date.
A kiss means a lot to that culture so, if she kisses you, don't think its mere a hookup. They actually will not make a haste for a kiss but when you reach a level of connectedness this may happen and that is the positive sign of your fortune.
Showing Affection in Public—There is no restriction is showing affection to your loved ones in any public places. So you can be easy and comfortable with this idea but do consider her state at that particular moment, you might have to face a turn of a face on some occasions.
Old School – When it comes to the first date, you will find Argentinian women belonging to the old school. They would expect you to finalize all necessary details for your first date, the place, making an arrangement, paying for the bill and picking her up. You have to follow a chivalry style in this regard.
A Friend of your Date – There is a huge possibility of appearing two persons together on a date while you have invited just one. This doesn't mean that both of them are interested in you but that's because your potential girlfriend may like to bring her friend with her and she most likely is creating her opinion about you.
Her friend's opinion later will decide you to see her again or if that was an end of the story.  Just keep that in mind that you have a second eye on you.
Other Characters to Consider while Dating Argentinian Women
Family – If you have fallen in love with your Latina and thinking about a long-term relationship, you should know that fact that her family means a lot to her. Not just immediate family but her uncles, aunts, and cousins.
There would be several occasions when she has to be the part of her family gatherings and that doesn't happen just only on Christmas. Argentina's have Christmas every other weekend.
So you better be prepared your girlfriend grabbing a ticket and taking the next flight to her parent's home. You may have a choice to join her or just to bury your head in your knees or just to accept the fact, you are the part of that family now.
So, if you want to stay connected with her, make a peace with her family. Also, this may help you in case you decide moving up there and start some business. A well-connected family may be a big support in that matter.
Friends – As I have mentioned above already, she could bring a friend with her and you could be in trouble if you don't create a good impression on both of them.
Femininity and the Argentinian Women
Despite being well educated and empowered, the women there have not lost their feminine characteristics. Their dressing and charm are still very feminine and that is what adds on to their beauty.
Watch Out for;
Drama – This is something almost everybody complained who have dated the girls from Argentina. It doesn't mean they purposely create such situations but most of the times it is associated with their short-tempered nature.
This somehow adds to the situation and quick fights or mood fluctuations may occur. But then it would be calm and sweet just as it is after the storm. So you kind of get yourself prepared for it and then learn to handle the situation.
If you learn that art, nothing can stop you to enjoy a beautiful, romantic and passionate companionship on this planet.
Flaking – This is way too common with dating system. If they arrive late that will be completely another story. Argentines are not very fan of punctuality. If you have invited someone at 7 O'clock, they make show up an hour later.
But that is fine as long as they are there. The problem occurs when some family plans fall in or something else happens. Be watchful for that.
Public Place for the First Date – you might be heedful about picking up the place for your first date. If you are thinking to have an evening spent in your apartment while cooking and the staying close to your bed that may not be a very good idea.
A decent girl will prefer a public place and being a gentleman, you will have to respect her preferences and wishes.
Coffee over Drinks – This is linked to the previous point. Overdrinking and puking in a car in the very next hour would not be something that you will find being with Argentinian women. In the first meeting, they would love you to invite for a coffee instead of drink.
This will be a polite and decent gesture that is normally appreciated among women there.
Wrapping Up – Dating Argentinian women can be sweet experience if you learn to handle that relationship. They are beautiful, smart, educated and empowered girls and once you have them by your side, I don't think you would want to let that experience go.
The family is important to them, chivalry to an extent is still common and you have to maintain an attitude of a gentleman if you want to win a pretty model looking girl from Argentina. I wish you luck with your efforts!