Dating an Italian woman could be like having a particular cultural feast where you may find a few things most interesting and then some that you don't really like and want them to stay off the table.
Italy, no doubt is a country with its own rich culture, traditions, and heritage that could be considered one of the pillars providing the base to the European culture.
So dating a girl from one of the most ancient cities – Rome, would definitely add to the meaningful experience to one's life. You may not only learn about their traditional prevailing etiquettes but at the same time, you will also find yourself diving into a cultural rich ocean.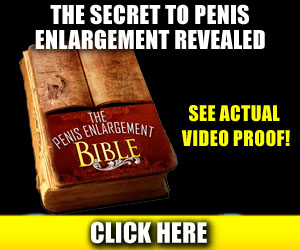 All this could have plus and minus points depending on what are your preferences and the limits and most importantly how far you can go to have an Italian woman by your side.
With this article, I am going to put down some of the basic facts that one could have to come across while dating an Italian woman as we all know, if you are from a different culture, things may get frustrating if we don't know some basic norms and patterns followed by habitats of  that specific region or place.
Dating an Italian Woman—–In Rome, Do as the Romans Do
I am sure, almost everyone is familiar with this saying.  Of course, it has a broader meaning than taking it just too literal but this is also the truth that instead of picking up Britain who rules so many of the countries in the world, they used Rome.
Mainly because as I said above, Rome is the most ancient place and yes they had their share of dominating the world for a long period of time. One may find a mesmerizing blend of history, art, and modernization once they enter and spend some time in the land.
So, this pride is very much running around in the nerves of our Italian fellows. They are proud of, who they are and they are proud of what they have and how they live and enjoy their lives with always making self-improvements without leaving their root values and patterns.
Talking all about this was meant to make you aware, that if you are not Italian and think of dating an Italian woman, you should make yourself ready to respect her preferences. There is no way, at least in the beginning that she will give off her preferences, just because you are interested in her.
We will talk more about it with some different aspect in later part of this blog post. First, let's learn how to approach her if you have set your eyes on a girl from Italy.
Dating an Italian Woman – Main Points to Remember while Approaching Her
One Night Stands or Quick Flings won't be Welcomed – This goes without any doubt that Italian brunettes stand high among the blondes in many of the European countries. Their beauty is captivating that becomes super attractive with their style and sense of dressing even in a regular routine.
So, if you have landed as a tourist in Italy and trying to reach bars or clubs to have a quick access to the girl that you can take to your bed in next few hours, then you have to remember that is not going to happen.
Unless and until, you have met a paid girl to get her to your hotel room or apartment, you have no chances to sleep with her in just a few hours of meeting.
If you don't believe me, just try it yourself and you will soon find out what I meant. The cold and dry looks will be waiting to wave you with your responsive disappointed face look.
The reason is, they actually follow a unique pattern for the purpose which is an exception of course in many cases but generally one has to keep that in mind while thinking of dating an Italian woman.
Start through a Group Meeting – This is usually the thing that is helpful to get your Italian date and ask her out over an Aperitivo. Most of the times, it's better to create a social network and pick a girl from that group.
This will help her gain some trust and information about you beforehand and then later ask for a coffee or lunch, just with her won't be that difficult as it would be right away while seeing a girl walking in street or in a mall or etc.
Have all your Patience – Australian, British and American men, be alert here. If you are using to reaching a girl and then after five minutes kissing her and ending up in your apartment soon, you have to change your mindset here.
Dating an Italian woman is the more demanding job for a man and it is for someone who is really interested in that woman. Those sensational and passionate angels require testing your patience to the limits.
If you pass that test, they will let you enjoy their passion, love, and beauty. In Italy, it's a slow process. Don't expect she will give you her number right away if you just met her in the mall or in the library.
It is mandatory to relax her mind and gain her trust and confidence and that is a slow process. This doesn't mean Italian girls are not independent but they are more used to being chased and keep men on their knees for a while until they accept their invitation.
Chivalry is very much Alive – Italian still have maintained that a delicate and sweet feminine interpretation for a girl and masculinity, care and respect from a man. Don't forget this part if you happen to date an Italian girl.
Paying the bill on your dates will be your responsibility so do remember to keep enough cash in your wallet and don't expect she will offer to split in half with you.
Presentable Looks – American so very casual style is not going to work with your Italian date while meeting her for the first time. She would expect you appear well-dressed else forget about thinking having any place in her heart or mind that may make her feel attracted to you.
Style and fashion hold a great place in Italian culture.
All Good Things Take Time – You have to earn her side. It is not going to come for a free lunch.
There was an Italian girl who has spent quite some in Australia and that causal appearance was one of the most annoying things to her.
She also hated the fact that mostly the Australian, British and American men don't believe in struggling for their love or attraction instead they just turn away on the first cold look.
According to her they don't have warmth for a relationship or dating a woman and they look for easy things in that matter which Italian girls won't let happen for sure.
Dating an Italian Woman – Italy the heaven for Wine lovers and the Foodies
Wine is an integral part of Italian culture. The country has few of the most famous vineyards in the world. So, if you are a wine-lover and dating an Italian woman that will come as a package to have wine always available with your meals.
But do remember, your habits of getting awfully drunk will be frowned upon in Italy especially if you are meeting your girl for the first time. Make sure drink a decent amount of it. It's not a drinking party. It's the time to talk and know the girl you are interested in.
A second thing that comes along with dating an Italian woman is the great food. Cheese, pasta and wine and known high among Italian cuisine but this is not the end of it. Most of the foods that we know belong to Central Italy but then south and north parts have their own variations.
This is also to be highlighted that the women in Italy are amazingly good with their cooking skills and that refers to their Italian food. No matter how good you are at cooking but your girl won't let you brag instead, just keep in mind, she is in charge in the kitchen.
Dating an Italian Woman – Family Solidarity
Italians believe in strong bonding with their families and that is way more than connection within a nuclear family where they just have mom, dad, and kids. If you choose to start dating an Italian woman, you should remember the fact that you will be soon becoming the part of a big extended family network.
They love enjoying and celebrating their times together. So if you are not using to of a big family system, do think twice before dating an Italian woman as you can't avoid her family gatherings and their shower of love and affection for you.
Dating an Italian Woman – Loud has a Say
If you ever found you girl talking in a loud and aggressive tone, don't be surprised. Italians are very much loud and expressive almost with everything, whether they are enjoying their family gathering, giving their opinion or asking you to leave the kitchen.
Wrap Up – Dating an Italian Woman
The women from Italy are a great mix of tradition and modernism. They have feminine sensuality and they have their independent lifestyle. The like being chased and tend to be delicate but at the same time, they hold a passion for their relationship.
They are very much expressive and being loud is not a problem with them. This is something that keeps the thing alive and enchanting for them.
Families and cuisines are the important part of their regular culture and we all know it the country of wine but they don't like overuse of it.
Lastly, the dating culture has its own set lines – starting from a group meeting, chase game, chivalry, respecting your looks and style etc.
They are family oriented so if you decide dating an Italian woman and think about having a long-term relationship with her, this means you have found someone who knows how to take care of her family and kids. So I have my best wishes for those who want to date Italian girls.