How to approach a girl or how to get a girlfriend fast? I don't know any guy who once in his life has not faced the question of how to approach a girl. Some turn to their friends for some help and some with the fear of being mocked; try finding the answers in the books written by experts.
My question is, is there really specific guideline and do the experts really exist on the matter? I believe yes because all girls are not same as all the men are not same. So there could be experts who would write and advise you based on their own experiences.
One reason, they have become expert is, they have learned the art of approaching and winning their desired girl. They have pitched in trial and error approach and they are now there to teach you and list out rule no.1, 2, so on for you, you can also read about how to approach a girl on Facebook too here.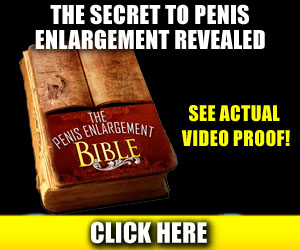 .
Do you think, following their recommendations will bring you success? Why not? If they can succeed then what is wrong with you. You have got everything that they have mentioned in their prerequisite list of how to approach a girl guide, right.
Tried, but failed? I knew you would say that. The reason, it could be different for you my friend is because you are not him (the expert who has laid down the advice). He has his own thinking patterns; his attraction is for his own type of girls.
Do you think, your expert guru could always be successful with every girl on the planet? No. If someone says to you that they know all the secrets of approaching every type of girl, they are lying to you.
In order to get the woman you like, you definitely have to take the first step and that is approaching her but how? I have no direct answer for you and I am no guru to set out rules for you but one thing I can do. Based on my experiences I can write down some very basic tips for you. So let's begin with the question
What Type of Guy Are You?
I am talking here at a very broad level. We have the world filled with a variety of men and the women. So if you want to learn, how to approach a girl then you must draw a sketch of yourself. You should know what kind of person you are and what things in a girl attract you?
Is it just a pretty face that is your weakness, or is the attractive physique of stunning women that keeps you wired with the beaches during warm summer days?
Is the intellectual conversation that triggers your alert systems or is the affection and kind nature of a woman that drags all your senses thinking about her? Or is that you like to be with fun, careless attitude, light heart and charming girls?
You must be thinking he has gone nuts. Why is he asking that many questions? Well, my friend, if you really want to know the answer of how to approach a girl you should know your type of girls because there is a different way for approaching different girls by a different type of men.
How to Approach a Girl — The Rationale of Three's
So now when you know your points of attraction, let's talk a little bit about three categories. I consider it as a very broad topic and covering it within 10 minutes reading is an incredibly tough job.
Still, based on my hypothesis, I will be breaking it down into some categories and some steps that will make it easier for you to understand. My effort is not to give you the exact do and don't guide but just to direct you in formulating your strategy when you face the question of how to approach a girl.
How to Approach a Girl – Three Purposes for Approaching a Girl
I believe there could be one of at least three purposes or occasions when a man will ask himself a question of how to approach a girl. Let's have a look at them.
Quick is the Trick
This has to be answered before you move to the next step. You identified that girl you like and I am sure you would have the answer whether you just want to get her to your bed or if there is more to it.
You have night bars filled with such men women who just wish to experience being with a new woman and spend some light mood fun time together without giving space to any emotional attachments.
No wires attached
Are you overwhelmed by her and want to date her for a while but are juggling with your basic question of how to approach a girl like her?
This could be the category where man or women want to date each other for a while but do not seek commitments. It's that they don't really feel ready for any commitments for any reasons. It could be work, their career goals, and other aspects.
So the answer to this question will be a little different than the first scenario.
Recognized your Love of Life
Are you a one girl type guy and know a girl from your network and feels like she could be the one you would like to explore if you both can spend your life together?
In this case, the question – how to approach a girl would go to another level. Things are not same as in the above two scenarios because we know, potential perfect match seekers are very particular about their standards.
How to Approach a Girl — Three types of Men and Women
Based on these three purposes, my list identifies three times of men and women. You have to admit the fact that each category has both men and women with same preferences. It is not always possible that Type A attracts Type C. Now, it's the time to see this breakdown.
It is just Fun and It is a Game
This is the field of pros. Trial and error approach is very much effective here. There would be men who have learned the answer of how to approach a girl or are entering the arena.
This is the place of confident men and the girls, who use their beauty or charms to attract whose confidence in themselves lead them to bring a girl to enjoy some time together for hours or days without expectation of anything.
The girls, in turn, would be looking for some nice presents or some other benefits from the men who approach them. So I will name it a game deal. Both sides are playing tricks on each other to get what they want from each other and the smart ones turn the tables.
Strategy – Type and Purpose One
For this kind of encounter, one needs to be vigilant. Mere a smile would be the quick answer to your question of the day. A quick hello or a compliment makes a way and let you know if you both can further move on with your intent or not.
Etiquette for treating these girls are already patterned. You may ask them to buy a drink or invite for lunch or coffee. But yes, this is what I said —SMILE and a COMPLIMENT—The best answer approaching this type and further evaluating the chances.
No Games but No Expectations Either
This is where your genuine nature has its role. The people who are genuine but do not want to get into commitments. Dating for a short while and waiting to see where the things go.
Strategy – Type and Purpose Two
You can just start with a smile but it could be a little different. You need to show some respect and give her space to respond you in a comfortable manner.
Definitely, your skills or dating girls play a strong part in your first move to her. You have to prove what give you an edge on the other guys. Don't ever assume, you are the only one looking for her. She might have many admirers.
Want to seal the deal? Be at your best and would be good if you try finding some common things that may stay both of connected for a while and enjoy your time spent together.
So how you want to approach her? Maybe cracking a joke to get her attention and later taking things further from there. Or just approaching and saying hello and starting from a general topic.
Matter of Hearts
The last category is of sensitive and mature men and women who want commitment in their lives. Talking to such a woman is sometimes great deal for such guys. They either know these girls from their circle or accidentally come across someone that clicks their mind.
The girls that attract them are also not just very ordinary and it's not always a look based crush. These are not "all over you after just one smile" type of girls. This is most of the times the matter of minds sharing some vibes.
Strategy – Type and Purpose Three
Here the fear of rejection is high and taken seriously. I know many of friends are afraid of asking the girl out because they are afraid she will refuse.
My key is to be a gentleman. Be yourself and slowly make the move. Collect some information about her and her preference and then approach her. Being genuine will increase your chances of success.
Don't worry if you fail. The world doesn't end here but you do have to evaluate why you failed and build on that further. The best tip here is 20 seconds rule.
This rule says, take the courage to say whatever is on your mind and then take a long breath after that. These 20 seconds will let you know the results. Success or failure but it's just the matter of 20 seconds don't waste your 20 years of life on wondering how it could have been.
How to Approach a Girl — Conclusion
There are no hard and fast rules for approaching any girl. This is mostly that depends on your situation, who you are going to approach and who you actually are.
If you have the clear answer to these three questions, 75% chances of success are yours. My advice is never afraid of failure or rejection.
In first two cases, she wasn't the only one (you can find a better one) and in the last case, it's a matter of the heart (She is the one). I would suggest at least make a three to four attempts each time building upon the previous experience in the third case. If she meant to be yours she will be.
I wish you luck and I hope you will prepare yourself well for the situation based on what I have explained to you and will get success and smiles around.