How to get a girlfriend? –Is that something you are thinking about now? Have you lived your share of single life and now wish to have a girlfriend and end-up the time of being alone?
Let's talk about a few simple and basic yet a bit layered steps, by the way, I wrote an article about how to approach a girl, you can read it too here. These are my quick notes on how to get a girlfriend for those who are either looking for the girlfriends, somewhere in the middle or have given up.
I will try to develop a context for you as a guide as well as, it will allow you to make an analysis of your situation and learn accordingly to make decisions on your next moves. So let's look at it step by step.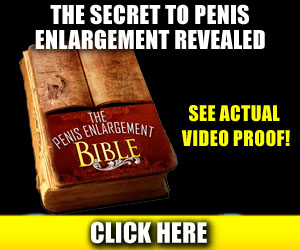 How to get a girlfriend quick notes — Where to look for Her ???
If you have decided to look for somebody and unless you already have a girl who you know and want her to be your girlfriend, don't limit your options to just one place to look for her. Having a girl already in your sight will make you skip this step and you at least that you do not have to go through this phase of finding one and then wondering, who is genuine and who is not.
So, if you have just decided to look for one, here are some of the options for you on where you can search;
Your Social Circle – This is one of the easiest ways to find a girl. Your family members may introduce someone to you, your friends may have such girls in their circle who could be looking for a relationship.
It would be good in a manner; you will have some support in getting to know her. There will always be some mutual friends or family who can help you understand her and vice versa. You won't have to worry about any of her hidden intentions of dating you or similar.
But, it has its own cons too. I know a lot of my friends, do not like being set up with someone through their friends of families. They have their own reasons and if you are one of those, we can move to the next option.
Workplace, Fellow student etc – Another set of trustworthy places could be a workplace and if you are taking some course together at some institute, etc.
The reason again would be the same. You might have seen her conduct with rest of the people in your mutual group and you might have been aware of her personality to an extent. Therefore, you will not have much difficulty about wondering, what kind of girl is she in the first place.
Also, during tea or coffee break, staff get-together, you may get the opportunity to interact with her and develop some idea about her. This will save you lots of energy that people have to spend knowing someone as a person when they have to start everything from the scratch.
This many times put people off the track to pursue the goal of looking for a girlfriend or ending up meeting the wrong people, again and again, sharing things with them and thing don't go well later. Literally, the question of how to get a girlfriend gets on to their nerves in those cases.
Online Dating Sites – This is becoming more common that men and women are mostly now looking for an interracial connection. Some want to learn things and find its adventuring, while some are not any more interested women or men in their local places.
So, when they jump into the struggle of how to get a girlfriend, online dating zone is the best place for them. You can find almost anyone from anywhere in the world. You just need to find the right dating for the purpose.
But, let me alert you. It has its own challenges. If you look for some who have not been introduced by your friends of families and are not living in your close vicinity, finding out real facts about them could be a challenge.
If Internet has provided us the easiest communication channel to meet somebody sitting in another geographical territory, on the flip side, it has paved the way for many scammers too. Many times it's hard to figure out about the real intention of people you meet on online dating sites.
I do not say it's all messed up but I, just have to say that you have to be careful. My quick notes of how to get a girlfriend can't get you in detail of everything but can give a food for thought and set your direction.
This third, the option is different than the first two because of its level of knowledge about the person you have just met online and about their integrity. I have seen many success stories. So, be positive, active yet remain alert. Don't let anyone fool you.
Bars and clubs, Tinder or other public Platforms – This also happens that someone just in second clicks us. We might be sharing a seat with them in the bus, sitting in a coffee bar across them, encounter them for a few minutes while checking out some books in the library, or doing some shopping in the mall etc.
So, how to get a girlfriend is quite much dependent on how much you keep your doors open. Keeping tinder or similar chat apps have the same issue as it is with dating sites. While being more and more in public places, coming across such people can open the opportunities for you.
It's always good to keep your socializing mode on. So, if you come across someone coincidently and later feel that wish you could see them again, that person/girl should have a good impression of you from the previous quick interaction.
CONCLUSION – How to get a girlfriend quick notes — Where to look for Her ???
Wherever you look for a girlfriend, you need to understand your personality type and the one you are looking for and finally what mode suits you. If you are a good man who doesn't get into games, then somebody introduced by your social circle may help.
If you have the ability to figure out the scammers and gold diggers and have enough energy to stay patient until you find the right girl to be your girlfriend, try out for online dating sites. If you think you are a social bird, just get into the public places, initiate conversations with women and see where the things go and who can take it to the level of a girlfriend.
At this stage of how to get a girlfriend, you are just searching. So don't limit yourself to just talking to a few girls, Be friendly with everybody you come across and check with whom you can move to ask for her phone number or taking her out.
How to get a girlfriend quick notes –First Date
It could actually have many stages in between after the search depending on the type of search medium. But we do assume, you have found her and have told her that you are interested in getting to know her.
The next question comes, how would you want to set up the first date? What could be the ideal places to meet? It depends on what kind of person you are and what are her interests. I will suggest leaving these places out of list for the first date
Expensive Dinners – Leaving this out is, mostly for the girl you have no interaction before with. For example, if she has been introduced to your network because you have to establish the tone first and it would be great to do so in a less formal environment.
Keep this for a date when you want to convey the message to her that she is special to you. This is just the first meeting to set the base so very expensive dinners won't do unless you know her and have met her beforehand.
Movies – This is also not a good idea. You might not be aware of her genre choice or it is possible what she likes is not liked by you. That will bind you both together for a while but it won't be a quality time. quality time is something area important for the first date, meaning you both should enjoy each other's company—the rule of how to get a girlfriend
On the other hand, a romantic movie just on the first date doesn't look very cool idea as you are just exploring the potential. So, keep it for the time when both have got chemistry developed between you. This will actually work as a power up to your dating once you both have found interest in each other.
Bars or Pubs – This is ok but these are quite a noisy place and you won't have enough opportunity to spend some time talking and knowing about each other but still, you have huge options to meet the girl looking for a relationship.
Excluding these place on this next stage of how to get a girlfriend, you can find some common areas of interest. If she is into sports, try picking out the one that she can enjoy, or if she is from your workplace then maybe a lunch or dinner after work, or anything that gives both of you enjoyment and a good time together.
How to get a girlfriend quick notes –Getting to Know Her
I consider it the most important part of my how to get a girlfriend quick notes. You know why? Because, getting attracted is very easy, approaching her and winning the first few dates could be relatively easy too but when it comes to having some chemistry developed, things start getting strained. Why? Because with emotional attachment, expectations increase.
This is the stage that you have gone to some dates with her by now. She likes spending time with you and you have told her that you enjoy her company too. Let us learn how to take thing further from here;
How to get a girlfriend quick notes –Be Open, Honest, Communicative and Clear
Remember, it's always taken as a nice impression by women when it's initiated by a man. You have to be clear about your feelings and attraction towards her and should give her enough reason and time to develop her trust and feelings for you. Just remember;
Don't make Her feel that She is the Least on your Priority List – I have seen guys pretending to be overly busy with their work after their 2nd or 3rd date when they realize is the girl is interested in them.
Don't make a mistake that she will have crazily fallen in love with you in just two dates and that if you keep her waiting and show yourself a busy person, it will make her curious. It will instead put her off and before she officially becomes your girlfriend, you will ruin these chances.
Instead, let her know that you are happy to have her around and would like to let it develop further. Not giving her proper time and attention, taking time in responding to her text messages and not attending her calls right away and later calling back telling her that you were so very busy, all these the setbacks to your dating relationship.
How to get a girlfriend? Let her know she is important and then prove it through your warm actions instead of behaving cold. Never believe anyone saying that women like a challenge and then asking you to keep your responses cold. If she is important, let her know. If not, just don't date. But be honest and maintain a balance.
Talk About yourself/Herself, Not about the World – This is a second important point in my how to get a girlfriend quick notes. Men usually make that mistake. Meeting her and not to know what to talk, they try to get so much into conversations about the current affairs or something that not actually involves both of them.
For a while, she may allow you to talk about everything else around but if it becomes routine she will lose her interest in you and would believe either you are not sure if you really want a relationship with her or if you are just fooling around.
So spend time, getting to know each other. Make her feel that you are interested to know all about her and want to share about yourself too so that you can figure out your compatibility.
Don't Behave Passive or Put the things Undercover –  No matter how nervous her company makes you but you have to get the courage work on things together with her. It is also possible that your thoughts and interest are not always the same. You might have some misunderstandings.
Take the first step to resolve the matter or inquire about them. Do be passive or silent thinking that you are bothering her or will make her more upset. Going to her and asking about the issues and resolving the matter will help your connection stay healthy — Silence and passiveness from the men, make the things worse.
Don't Play around with your Answers – If she is asking for some other medium for communication that is more convenient, if she is asking something about your work or family, don't always turn down her questions or requests in trying to be funny and thinking that you are building her curiosity.
This will knock her intuition and she will sense it as a non-serious attitude. Remember this is not a hookup. So behave seriously if she is important to you.
Take the Lead Role – Last point on my quick notes of how to get a girlfriend. Tell her, you want to start dating. Make the things clear right away and act accordingly. If you know she is interested and longing to hear from you that same take initiative.
Make a move to the next step quickly; don't make it overly gradual and lingering. Don't keep her waiting. She doesn't lack options as you don't.
Wrap Up – How to get a girlfriend quick notes
Finding a girlfriend could be easy but at the same time very difficult for the men who have some standards of dating and relationship.  You can't find all in one person and no one is perfect. But we seal the deal with those who attract us the most.
Developing that connection and then further maintaining it could be a real deal. At the initial stages, both of you are getting to know each other and small mistakes in this time could lead to a big misunderstand and then bring down the interest levels.
Therefore, I jotted down some of the Don'ts in my quick notes on how to get a girlfriend. Keep this in mind while dating a girl. There is no harm in expressing yourself, this instead makes her feel more comfortable with you.
Also being genuine will bring you more genuine results if you are with the right person. We all make sometimes wrong choices but that doesn't mean we lose out genuineness and start playing games in relationship to insert our importance to them.
Just learn first, relationships are not business so keep your trick of creating immature curiosity away or you will lose a nice girlfriend.
I hope this had been helpful for you. All the best with you girlfriend search journey!