How to seduce women could be a very broad and comprehensive topic due to the fact that no woman on earth is exactly the same as other. But being from our opposite gender, there are some similar patterns that are attractive to almost every woman.
Further, this topic could be classified on the basis of purpose and your intentions while seducing her.
It means whether you want some temporary fun and looking for just to sleep with her as she is just a hot model like figure to you or, you are genuinely attracted to a woman and can't get out of your and her image of being together from your mind.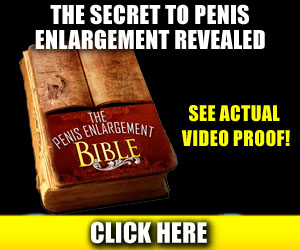 You would find several tips if start searching the topic of how to seduce women on Google or any other search engine. I have gathered some fine tips for you in this blog post that may help you in both situations I mentioned above.
This is going to be a small mini tip list on how to seduce women. I have tried capturing every possible but general aspect that a man should consider if they want getting into sexual pleasure and intimacy with women.
Seduction Package – How to Seduce Women
You need to learn some basic facts before making an attempt to attract a woman and make them come get physical with you.
You can't use the same technique on every woman all the time
You can't use the same technique to the same woman all the time
You can't use every technique on any woman as it could become as a repeller instead of attracting them
This means, each woman is different and there are several things that can help you make a woman come into your arms. So, it's not a simple one-ingredient recipe. You have to choose right mix of ingredients considering the context and the woman.
Let me name a few things that can charm women in general. These include;
Your confidence – This is an established fact that confidence helps you create your space anywhere but with the right mix of attitude. Do keep this in mind while making your attempt.
Nervousness – Don't take me wrong but at times the nervousness of a very confident guy helps giving a sense to a women that the guy is really into her. So yes, you can count it among one of the turn ons.
Attention to detail—Women love when a guy listens to her carefully. Win her mind and body and heart will follow.
Admiration and Appreciation – Compliments are good but that depends on what type of woman you are with. Majority of women love compliments infact everybody loves compliments but there are some who seek genuine ones. If you are just doing for the sake of getting into bed with her, it won't always work. So keep a good balance.
Pamperedness – This is although not the instant stage of an interaction with a lady but yes, the more you pamper her, the more she will be ready to get closer to you.
Little bit teasing – Again, this couldn't be started right away with your first and immediate interaction. You have to establish a level with her where you can start with that.
Being a figure of Authority—thinking, how to seduce women? Well, I read a whole article on mere this trait where it can lead you impressing women while understanding the psychology of taking their man the lead. So this is one important trait.
Memorizing special events or moments – Women love recalling dates and events that are connected to them in special way. If you could do that for her and celebrate or wish her on some day or time that is important for her, you will have the strong side
Charismatic personality – Another significant point in this article on how to seduce women. Your personality could be a big factor in winning a woman. This is where you will make her nervous and dreaming of you just in the first interaction without even talking to her.
Problem Solver – You must be wondering what is it and, what is has to do with the topic on how to seduce women? If you have seen some old movies? The hero comes from somewhere when the heroin gets in trouble and then she falls in love with him. You know what I mean?
Fit body – Well, I don't think I have to say much on here. This is self explanatory.
Eye contact – This is important and serves as signal to your confidence and attention towards with her.
Complete focus on her — Women don't like it when they talk and your mind is not with her. Pay attention to her looks, words and everything. She isn't far away from thinking of you soon.
Your sensitivity towards her – This is true that a lot of girls like bad boys if you know what I mean here. Just don't take it too literally but this is different than being insensitive or abusive or anything close to it. Stay in authority but give her space and respect. You will find the answer of your question on how to seduce women.
Intellect with humor – A big turn on for many. All that I can say.
Body Contact – At every level of meeting there could be different contact that can help you find the answer on how to seduce women. There are several body points starting from forehead to feet that can turn her on.
Environment – This is something very important if you want to bring a woman in physical contact with you. You have to create the right environment for the right woman. Music generally is liked by a lot of women, then it could be movies, nature, candle light etc
These are some of the turn-ons for women. You have to figure out which one or the mix of which could help you have a woman by your side.
One important thing, there are those girls who could be attracted and get impressed by your success and wallet. In that case you don't need to worry about anything else, just showering some gifts and heavy wallet will bring you what you want.
That is usually for temporary pleasure and we can't turn our eyes away from the facts. So yes, in how to seduce women, your success and bank account speaks a lot in some situation and this is something that gives you immediate results.
Homework is Critical – How to Seduce Women
As I said above that every trick or approach doesn't go well with every woman. You have to customize your plan.
For this purpose, the woman you are interested in, has to be known. In other words, you must know a few things about her to take things from there further.
For example, if she was studying with you in high school and you contact her for the first time, she will be more likely to respond well than to respond just a stranger contacting her.
Therefore, building a foundation is an important element in the answer – how to seduce women? Plus, it is also important to further explore her. Patiently listening and observing her would give you a lot of clues.
These will also help you providing some material while coming up with some questions about her. When I say do your homework, the duration of this pre work may vary. At times you just need a few minutes depending on the context and your and her intentions.
Other times you have to wait patiently until a few meetings to win her trust. I have seen girls taking huge time in trusting men and by then the men have given up on them.
Don't do that if you are really interested in her and often imagine her with you. It is very much likely that you would hear a lot of times from her that you are playing games with her. Respond her insecurities and fears patiently. Don't get mad or harsh on her on this question or statement.
Be Ready with Plan B, C and D – How to Seduce Women
It doesn't always happen that your first attempt will lead you to success. It may fail but it may offend her too. Always be prepared for responding any kind of situation if she gets offended or if your first attempt wouldn't work.
Try another approach and then another until you succeed. Don't lose patience and hope. Try, try again but remember for this you have to have an established connection with her. Else, you won't have the chance for third attempt.
Related articles:
How To Make A Woman Fall In Love With You?
Wrap Up – How to Seduce Women
For many guys this is just something on the finger tips while the other guys wonder how he does that. Answer to this is, there is luck and experience both that speak in your favor.
For sure some guys have luck but other have to earn it with some or loads of effort and struggle. Don't let one, two or a series of failure discourage you. Remember, Consistency and persistence will help you win the race but you have to learn from your failures and mistakes.
I have gathered a list of those traits and factors that can help you seduce women either you are a womanizer or if you are just seized by the beauty of your one and only love and that is not letting you sleep at night or working and concentrating in work during your office hours.
Pick up wisely something or things from the list that suit your situation best. Do your homework and never rely on just one plan and only one attempt. Don't let the question how to seduce women, bother you. I wish you luck with your efforts.