OkCupid review; on my list of writing and sharing reviews for the dating sites, now is the turn for OkCupid review.
If you feel that you lack time for looking a match in real life or for any other reason it is becoming difficult for you to meet and see people for dating in your day to day routine, then trying online dating platforms is no bad idea.
For years, online dating has been in place and with today's fast pacing technology-oriented world, it is establishing its strong footing more than ever before while keeping its own perils and benefits with it.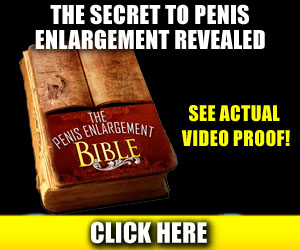 Talking about OkCupid review, we will be taking a different approach this time. As like all other dating websites, you can't find much about the site and its experience unless you hear from users who have already used it or some reviews and surveys.
This means on the site itself, there isn't much data available that give a good grasp of the idea that how it is going to be on OkCupid. What you should do and what you shouldn't? What features should you pick and what are the available features actually? etc.
Really, the site doesn't answer any of these questions unless you sign in and explore by yourself and this is where you and I would need an OkCupid review and we cannot blame them for that as all the dating sites have the same pattern.
In this OkCupid review blog post, I have changed the main pattern. So now instead of remaining on the track of Introduction only, I will be giving you an analysis that I have collected from different sources and reviews available on the site.
I have divided all the information that I have collected about OkCupid into five main questions. Either some experts or some media sources have provided these observations or the users themselves had shared their views regarding the application.
Following will be the questions of our OkCupid review that will be looking at throughout the article;
OkCupid review-Question 1: What all makes up the OKC?
OkCupid Review – Question 2: What does make it different from other online dating sites?
OkCupid Review – Question 3: Is it a complete site?
OkCupid Review – Question 4: What makes users leave grumbling?
OkCupid Review – Question 5: What has kept millions of users connected to the site thus far?
Related article:
Let's have a look at each of them.
OkCupid Review – What all Makes up the OKC?
OkCupid, also written and known as OKC is a dating site that is functional since 2004 and according to some sources 2003. It is owned by InterActiveCorp.
Since its inception, about 10 million users have joined the dating site so far. Its current user base stands between 1 t 3.5 million as per different sources.
This is a dating platform for men, women, and trans people looking for any type of relationship from friendship to a soulmate. This is why it is known for its inclusiveness and equality.
However, any kind of racism or harassments are highly discouraged and it takes no time to the monitoring teams banning any member or terminating respective accounts involved in such behaviors.
Following are some main points about starting and using OKC
You can either create an account that would require you to enter your location, username, gender, age and gender orientation or if are not interested in that much work, you can simply use your Facebook account to sign in.
Once signed up, you would have to create your profile that will require you fill up a few open-ended and a few closed-ended questions. This includes, about me section, your height, ethnicity etc and your match preferences.
There is also an interesting feature of test questions and quizzes that you can prepare for your potential matches. There is a huge database of these quizzes available; however, if you still want to create something of your own, there is no restriction to that.
OKC works with auto matchmaking and provides you with the best available options. This means the app works through algorithms that based on your provided information in your profile, match your profile to some similar member/s.
The match-making algorithms have friend percentage and then enemy percentage. The more, another person is close to your specified information, the more friend percentage will be higher otherwise, with the higher gap between you and they will increase the enemy percentage.
The site has free sign up. But initial interaction with the other members is not completely free. You have to unlock some features by upgrading your account through paying service.
The premium account is known as A-List where one can have access to various features of the application. Browsing invisibly, looking at who viewed your profile, seeing who liked you, getting message read receipts etc
The relationships you can look for include, casual, dating, friends, long-term and penpal and these could be straight, Gay, lesbian, and bisexual. Looking for these relationships, you have no restrictions on your status. You can be single, married or in a relationship.
OkCupid Review – What does make is Different from Other Dating Sites?
While talking about positive features, it could be seen in two ways. First, how much it has to offer for dating and then how much is for free.
In some ways, from apps like Tinder which don't cater to a broad range dating service, it does have more options for a person.
If someone is looking for a quick fun time or if someone if looking for the love of their life, OKC gives that opportunity to everyone searching their special person for their specific dating requirement.
On the other hand, we can say it is half free and a half paid dating site. If you aren't a paid member, you definitely are missing the real game. Paid services are not just the boost option but have some essential communication services as well.
So, yes better than many fully paid sites but then I would give it an average because there are still the sites that are 70% free and still they are really inclusive and delivering good to their users.
OkCupid Review – Is it a Complete Site?
From what I have learned so far, OKC is a great site to start with and get some idea of online dating. It is so very comprehensive, requires you to show a serious attitude for whatever dating reason you have joined it.
There is a lot of effort done by their team to equip its users with all the necessary tools for finding out about important things about their dates and potential partners. Such as personality test, quizzes, interactive quizzes etc.
Also, the algorithms behind the program are doing a great job to put forward your best suited available matches.
So somehow, on the face it wonderful site but also I have heard customers complaining about customer support that is the most concerning factor for the success of any business or platform.
On my scale of completeness, I would rank it on 6.5 considering the free and paid features, quality of customer support and their policies towards their user information.
OkCupid Review – What makes Users Leave Grumbling?
For me, it's not always a one-sided issue. Although, I am aware of so many problems that as an online user we have to face due to limited communication options.
I have learned about so many issues that users were complaining about in some reviews. One among them was so very common, the accounts of members either get terminated or they can't access.
When they report their team about the problem, they do not get satisfactory reasons. I guess I would have to agree with this. There are some sites that are very much heedless about their users' problems.
There was a user who complained about their monthly payment that has been collected and after a few days, their account was terminated without any reasonable reason. His money was drowned. That was just one case that I could read but be aware, take your cautions on the matter before submitting a huge amount of fee.
There were also people who were not happy because their next period's subscription fee was charged automatically without prior approval from them. To avoid such problems, members better keep track of their new subscription dates instead of blaming the company.
Lastly, there were some serious notes about the use of information from members' profiles. OKC, in the signing up agreement asks you to read their policies and terms on the use of information and the rest.
They inform that they may use some of the information on other InterActiveCorp platforms. If you are not comfortable with the idea, don't click 'I agree' while signing up. Being vigilant is your own duty.
If something is already shared with you and you were being lazy to read that's more of your fault than that of the company's.
OkCupid Review – What has Kept Millions of Users Connected to the Site Thus Far?
No doubt, people have found their matches and that's what had made the site running for the about a past decade. You need to be genuine about yourself, plus you need to know what do you want and have to explain it well, and you will not be very far from enjoying your stay on the site.
I also admit the fact that you can't always find what you are looking for but, this site does have something for everyone. A huge inclusive community and this is a guess is a secret sauce of is successful operations so far.
OkCupid Review – Wrap Up
OKC is a dating site catering to the dating requirements of a variety of its users who are in different relationship status and are looking for different relationships. The site is known to be the follower of equality and respect for everyone who joins in.
With some paid and some free features, it has retained members between 1-3.5 million till date some of which have found their matches, some are struggling and some are thinking to give up.
Like any other online dating platform, OKC also has a good and bad reputation for several positive and negative things. Two things that one may need to be really heedful about are, keeping track of their subscriptions renewal dates, reading their terms and conditions while signing up.
I believe this OkCupid review had been helpful for you. If you are thinking to join OKC, I would wish you luck with it and hope you will find your match there.