A Romanian girl is a blend of faith, loyalty, feminine beauty and an independent woman. Dating the girls from Eastern Europe is not the same as the dating the girls from Western Europe and America.
Eastern European girls are more traditional with more values and look for a long-term relationship.
So, if you are a guy who is looking for short-term time-spend with a Romanian girl, you may have chances but I don't guarantee it would be your type experience. You can always check into other particular countries known to find a quick hook up girls.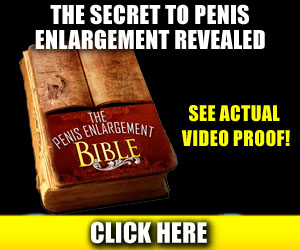 For Romania, you would have to change your perspective on dating and behave like a decent and one-girl man. In short, generally, a Romanian girl looks for a serious relationship which means marriage.
Here are some tips if you are thinking of meeting and dating a Romanian girl.
Learn the Basics of Romanian Culture and History
This is what I always say when I advise somebody dating outside of their culture of the country. It is a significant part of winning a girl from that culture for a courtship.
History, economy and culture of a country help to define who the people are, how they think, their preference and priorities in their lives and the foundations of their major or routine life choices and decisions.
Under these three basic pillars of the country, there are some assumptions that appear on the surface until you learn by yourself. Some of these that I heard for Romanian girls are;
A Romanian girl is very easy and approachable
If that is your belief, I can't help but would say, you have not met the real Romanian girl yet. No denial of the fact that shallow, shrewd and easy girls are the part of every culture.
The only difference is; sometimes they represent the majority and at times they are little more than drop in the ocean. Latter is how it is in Romania. A small percentage of girls take advantage of the flashy and fun-seeking men but in general, it is otherwise.
Just think twice before generalizing your one time experience to the overall population. We westerns are really quick at making a generalized statement and associating that with somebody's past or their connections.
Don't drag everyone under your half-done or immature assessment.
Challenging Economic Past will lead the girls to look to Wallets-Wrong
Money diggers, shallow personalities, quick hook-ups are the things that are not common in Romanian culture. Although, I agree that country once had economic issues but still people know how to do well.
They still know how to stay happy with what they have. They have more moral support than a West European or an American man has because families are close knitted and care for each other.
Therefore, if you think you may win the girl by bragging about your big bank balance and car etc, you will attract the vultures for sure but definitely not the companion of your life.
Therefore, design your bid wisely
Dating a Romanian Girl
As I am emphasizing on the fact from the beginning of this post, being from Eastern Europe Romanian girls tend to be different than the Western European and the American Girls. This is what you have to know when thinking to date a Romanian girl.
Strong in Faith
Majority of the people in Romania are Orthodox or Catholic Christian. Unlike Americans or other European nations, they are deeply connected with their religious beliefs.
You will likely to find a typical Romanian girl with deep feelings towards her faith and she would be dreaming of the ideal match who is Christian and allow both of them to raise their kids in Christian faith.
Family Oriented and Look for Serious Relationship
In Romania, you have high chances of finding the girl who you can woo, meet in the church and expect her to stay by your side through all thick and thin in the life.
This is how it goes in there. Once connected to a guy the Romanian girl would expect you to take it further to the marriage or if she finds out the intentions of a time-pass guy, it is probable that she withdraws and re-initiates her search for a husband.
Outweighs the Riches
The girls from Romania are not into money but they look for a man who is capable enough of leading a prosperous life–who understands the real meaning of having a family, have potential to take care of it with full responsibility.
Although, wealth or status do count as the important factor for them to lead a happy married life that is entirely different than being materialistic.
Educated, Humble and Intellectual
Education rate is high in Romania and girls are more inclined towards a good intellectual conversation rather than being just overly shallow and meaningless compliments.
You need to know what you are talking is not just a fake impression of who you are not. Romanian girls are smart and easily assess your intentions as well as the level of intellect.
No need to talk about economic or political trends but at least show that you can hold a conversation not as a philosopher or analyst but as a grown-up man. Learning and talking about each other's culture is the best thing.
This will make her feel important and also that you are not just interested in her body but the genuinely looking for a long-term connection and willing to know her as a person.
Compliments and Attention
Every woman craves for attention in a relationship. Don't keep it from her. But just make sure your compliments are genuine, you can't live your whole life on lies together. Build a foundation of honesty and trust.
A most important thing that you need to know is family of your date. If you are thinking of a long-term relationship, you will have to meet her family one day. Be prepared for that. They might be not very well versed in English so learning a little of local language will make your girl feel good and special.
Also, give her assurance by the actions that you are sensitive towards their relationship. Meet her friend and parents if she wants and in turn, bring her to your family and friends. This again will be strong of gesture of being serious and that you appreciate her in your life.
All the best with your date with your Romanian Girl