Dating Thai women is ever more in debate over the past few years. This has become a controversial dilemma among the International but most particularly among the Western men.
Ironically, Thai women are tagged with is being "the gold diggers". Before agreeing to this or further passing this to any of your friends or acquaintances, I would suggest you to gain an adequate insight into the matter.
I always feel very uncomfortable about judgmental attitudes as well the stereotypes. Therefore, first thing that I have to say about the above given statement concerning Thai ladies is it's always a two way process. We will talk more about it later.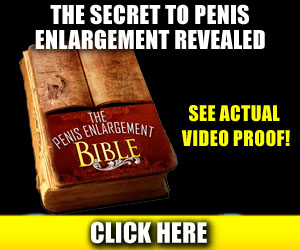 At the same time, It also makes me uncomfortable when truth is barred behind the walls of unnecessary sympathy and emotions. So let us be objective for a while and analyse the statement and its accuracy
Let us resolve the dilemma that how you can turn your experience of dating a Thai lady into a rewarding one.
What could be the reasons holding you back to meet the right women? And what could be the potential ideas that may prove to be helpful in finding your Thai girlfriend or the wife.
I will move step by step with the purpose to make it comprehensive yet easier for you to understand. So I will basically be establishing the basic foundation for you.
A Different Culture- Anyone coming from the West should know the difference held by Eastern cultures. Thai women belong to a traditional Thai culture which has its roots in Buddhism.  Therefore, If you desire to date Thai girl, better learn and explore the culture.
An advice that I would like you to take is, read books, watch documentaries but be aware the media (print or other) many times is biased. Verify your learning through different sources including making some friends from Thailand.
A few things that I have observed and learned over time
Thai women equally contribute to a family upbringing but with defined feminine roles.
The front legs of elephant are symbolized with man taking family steering role. Hind legs are the associated with women, equally necessary but husband is the head of the family
Showing affection and romance in public are not acceptable according to the social norms
Prostitution and sex have some soft defining in Thai culture but, that is debatable
Family is at the centre of attention for a Thai woman. So, dating or marrying a Thai girl would mean you could be expected to take care of her family back home
The North region is the habitat of the country's most underprivileged class. Mostly girls with no other choice to survive would try using their beautiful looks to trap a wealthy man seeking a Thai girl.
Sex workers or money diggers usually are the girls with less choice to earn their living with dignified means.
Thai women could be categorized into low, middle and high class families. In order to meet the independent and girlfriend/marriage material girl, you will need to focus on some personality traits.
Watch out for lady boys. There is a huge ratio of very attractive female looking lady boys who appear to be looked like a very attractive woman.
Due to one of the greatest tourist place, especially for the westerners, the Country's capital and some other places have adopted westerns commercial places. Bars and clubs. You can easily get hooked up for a Thai girls there but remember, that is all business and short-term companionship
Decent Thai girls for relationship could be found in the places other than commercial places
Let us come to other side of the mirror. It is not possible to give you a complete guide but I am trying at least to set a base for your research.
Have you ever thought who gave Thai women a title of "gold diggers"? Why did they do so? What made them to think this way? Here are the answers;
International men mostly Western men, when fell into the trap of some of the pro-business Thai ladies, they came to this conclusion due to making a quick choice.
No one can deny the contribution of wealthy western men this in trend setting. Thailand is known as a greatest tourist spot for them to spend their holidays. One among other attractions is to hook up with Thai girls during their stay
I have once heard from one of my Western friend in his late 50s, complaining about heartbroken by 24 years old Thai girlfriend.
Somebody told me about lady boy trap. Somewhere I read about sick buffaloes lie trap. But,  at the same time, I have come across some great successful dating and relationship stories.
The secret I found behind those successful long-term partnerships is. GO SLOW, if you want a GEM. Miracles won't happen overnight.
A careful step at a time then, close observation and vigilance are critical. Respect is the key – A girl with class will always appreciate respect. She will not immediately get into bed or would insist you to take her to shopping.
So, a class of decent girls is definitely there, you just need to expand your knowledge and be patient and hold the respect in your actions to win your true Thai girl friend/wife.